" We watch your servers while you sleep !!! "
24x7 Round'O Clock Technical Support Team
Syslint provides true 24 hours technical support through out the year, you may take a vacation without worries.
Startup Operations with Startup Support Plans
Our startup web hosting support plan will help you to grow up your startup hosting business with complete support
Proactive Server Management & Security Audits
We provide true proactive server management with server monitoring and regular server security audits
Advanced Server Optimization & Hardening
You got a busy server, we can run it at lightening speed and use maximum resources without overloading problems.
Web Hosting Support
Fully Managed proactive and reactive outsourced web hosting support
We provide web hosting support for hosting companies and data centers around the glob. We are a 24x7 server management company provide quality technical support for web hosting industry. Our web hosting support service include a lot of features. All our support agents are fully experienced computer science engineering graduates. We provide good in house training for support staff. Our web hosting support services mediums are helpdesk, email , chat and phone.
Web hosting support service is not limited to your company size or business. We provide quality web hosting support for all kinds of hosting companies. In our web hosting support service level agreement we provide a 30 minute response time and 3 hour resolution time guaranteed. Most of your support queries will be completed within one hour time. Our web hosting startup support service is a special package for small and medium sized companies, in which we take care of all of your support needs from a single point. Our one time server optimization and server stabilisation program helped hundreds of clients to run their website fast and perfect without any down time.
What is web hosting support ?
Web hosting support is a service provided by syslint for the web hosting and data center industries. We provide full technical support for your server via help desk, support tickets, email and chat.
Web hosting support include 24x7 help desk support
Proactive server management and server audit
Security packages for web hosting support services
Fully white label hosting support
Server migration and data transfer for hosting companies
Server setup and optimization with web hosting support
Server performance tuning for hosting companies
Outsourced dedicated support engineer for your need
Our Services
Best server administration with better pricing
Outsourced web hosting support
Fully white labelled proactive Hosting Support and server management
What is outsourced web hosting support?
Outsourced web hosting support is a service provided by syslint for the web hosting and data centers industries. You can outsource all your web hosting support needs to us. This is a fully white labeled service.
24x7 outsourced web hosting support from your help desk
We watch your servers while you sleep
Server monitoring, server security and hardening provided
Fully white labelled outsourced web hosting support
We offer support over VPN and works as your inhouse staff
Experienced engineers for your server management
Build, secure , deploy and test your servers
Hire your own dedicated support staff as per your need
We provide outsourced web hosting support for data centers and web hosting service providers around the globe. Our fully white labelled outsourced web hosting support service is a better choice for the companies who would like to give quality technical support for your clients. If you like to reduce the cost of support staff from hiring and maintaining inhouse staff, then you are on the right place. You can focus more on your business instead of worrying about servers and uptime.
Outsourced web hosting support service include 24x7 help desk support, email support, inhouse server monitoring services and security services. You can Hire Dedicated Admin to build your own staff group and control the staff workstation over private vpn. With outsourced web hosting support plan, your team only works for you and you can assign your team for specific tasks like server auditing or managing cloud services. Custom service level agreements and NDAs available during the registration process. Our Hire Dedicated Team plan is the best place to look and start with outsourced web hosting support services. If you chose the right team, then you will never need to worry about the quality of support.
Server Management
We manage all type of Linux / Unix servers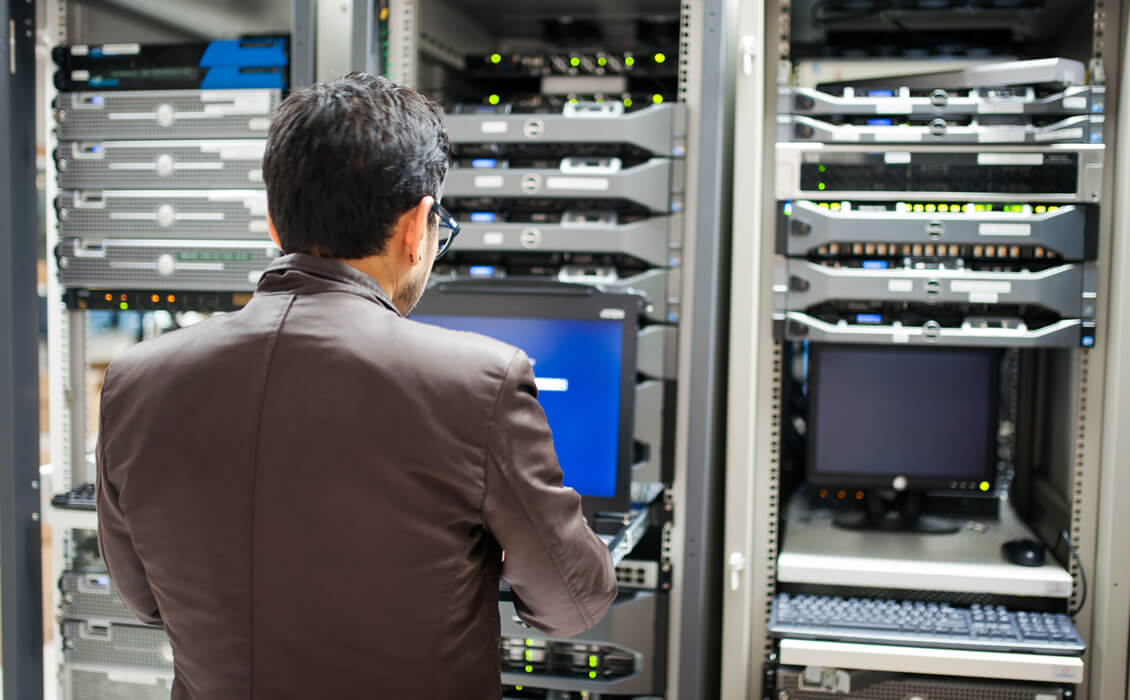 What is server management?
Server management is the process of monitoring and maintaining servers to operate at peak performance. Server management also encompasses the management of hardware, software, security, and backups, We provide Server management with the following features,
24x7 proactive server management
Linux / Unix server management
Cpanel server management
Directadmin server management
Server monitoring services
Server migration and data transfer
Server security , audit and tuning
Technology We Support
We support and maintain a lot of server softwares
Why Chose Us?
A Decade in Server Management
We are more than 14 years in server support industry. We serve more than 10000+ clients and their servers
24x7 around the clock support
We never sleep. Our team work 24 hours a day throughout the year. You can contact us anytime for any queries
Best infrastructure and network
Our office infrastructure is best in industry. We have dedicated 1000KV power generator and multiple isp connections.